North Yorkshire Lodges to rent or buy – Get ready to escape…
Are you thinking of what you will do when lockdown ends?
Looking for a change of scenery?
Yorkshire Holiday Parks have three holiday parks all based in North Yorkshire.
Allerton Park is situated close to the lovely market town of Knaresborough and beautiful Harrogate. The park is well located to explore the Yorkshire as it is just off the A1. The park is overlooked by the stunning Allerton Castle and set in woodland setting, ideal for relaxing after the busy day exploring the area.
Weir Caravan Park sits on the edge of the Stamford Bridge and delightful village close to York. Set on the banks of the river you can stroll into the village and it is only a short drive to the park and ride so you can explore York or drive over to the coast.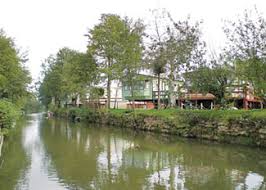 Cawood Holiday Park is close to Selby and within easy reach of York, with its own bar, restaurant and swimming pool and situated around a lake this park is perfect for all the family.
From a weekend away to owning your own lodge or caravan we are here to help you.
We have new lodges or pre-owned caravans all ready to move into and we have something for every budget all, view our sales pages for each park. https://www.yorkshireholidayparks.co.uk/buying-a-holiday-home/
To book your short break in one of our lodges or holiday caravans please call the park direct to make your reservation.
Allerton Park tel:01423330569
Weir Caravan Park tel:01759 371377
Cawood Holiday Park tel:01757 268450